2020
Yahoo AR RUN
In response to changes in the epidemic, we create the "Yahoo AR Run" Social Media AR filter. To call runners to participate in a new way of sports online !! Automatically detects the movement of runners through the camera, the head shakes left and right to change the runway route, and open the mouth can automatically add the running speed.
​
In the AR game scene, we design to place the "advertising board", and provide a new plan for show advertising in the future, so that consumers can reach the brand in a fun and interactive experience.
​
This event also launched a limited number of AR road race medals. By scanning the "y!" pattern on the back of the medals, the colorful fireworks celebration will be opened, and you can edit and change the name to create your own glory!
​
​
Official Site
https://promo.campaign.yahoo.com.tw/yahoo-run/2020/arrun.php
​
NEWS LINK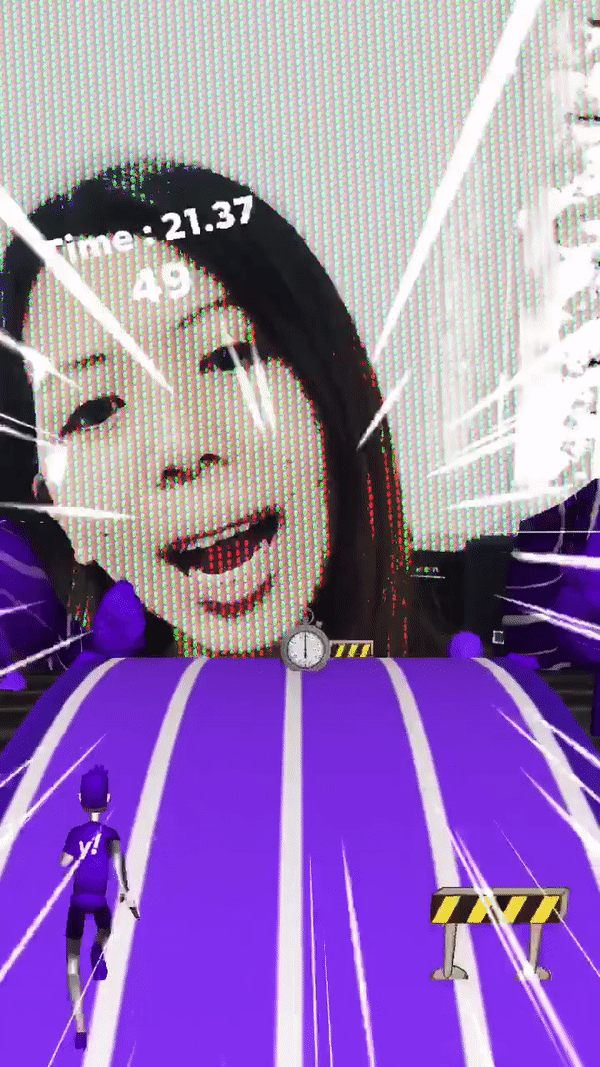 Medal for the AR Road Race
Personally brilliant experience !!
Yahoo AR Run
( Instagram )
Yahoo AR Medal
( Facebook )